There is a rotating cast of narcissistic media addicted leaders in America.  Politicians, Talk Show Hosts, Business Leaders, Billionaires, and Bloggers who have made a name for themselves by shooting off reactive hateful B.S. every news cycle.
They gravitate towards phrases like
"(Insert News Story)ageddon"
"(Insert News Story)Gate"
"This is a WAR on America"
And every time I hear it, I wonder if I should respond by firing off a dozen tweets or if I should just ignore them.  Log off and cut out their ad revenue.
It's the Harry Potter Question.
What do you do with a problem like V*******t? 
If you say his name he only gets stronger.
But I can't shake the feeling that my silence is somehow allowing them to put together an army while I go about my business.
And one day I'm gonna wake up with a facist President followed by an army of loyal hate mongers.
Its a question I think about a lot.
Is my outrage just making media outlets more likely to stick a microphone in their face and wait for the next pile of garbage to come out?
Or are we supposed to fight back?
Is it incumbent upon every person to speak out against these media monsters?  Or is it our duty to stop listening?
Its actually pretty hard for me to tell if this story draws undue attention to a really small hategroup and inspires other would be hate mongers to join in the cause. Or if it forces us to look at the reality in our country?
I honestly don't know anymore.
But I have decided that I'm not going to let my questions about the media feedback loop stop me from speaking up.
Because these hateful comments hurt people I love.
Hateful words inspire hate. And I want people to love each other.
So I've decided I'm going to stand up to these hate mongers.
To send love out into the world.  A love that drives out fear and hate.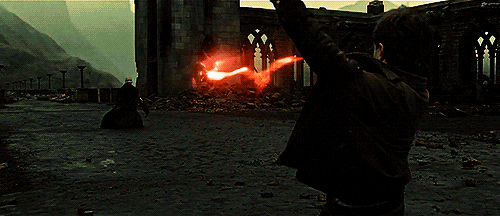 And then turn to everyone that will listen and say

Because I'd rather go down swinging than wake up one day, turn on the TV and realize