It's Sexual Violence Awareness Month and I can't help but wonder if we are really putting our all into solving sexual violence. Thousands of rape threats go un-checked on social media, women's accusations are dismissed on college campuses, and celebrities and politicians are allowed to keep their jobs.
Every 98 seconds an American is the victim of sexual assault. On average, there are 321,500 victims (age 12 or older) of rape and sexual assault each year in the United States.
Can you imagine America's response if every 98 seconds an American was a victim of terrorism?
What if we if we took sexual violence, rape, and domestic abuse threats as seriously as terrorist threats?
What if we saw rape as a threat to national security?
What if threatening an individual was enough to get an FBI agent sent to interrogate you at your place of work?

When a trans individual reported feeling unsafe at work – TSA stepped in.

What if we took rape threat tweets as seriously as pro-ISIS tweets?
What if the FBI immediately opened a case file on anyone who threatened to rape or domestically abuse a person?
What if they monitored their social media and were willing to issue search and wiring tapping warrants with the same speed?
What if we had a national discussion EVERY SINGLE TIME a woman was attacked because the authorities didn't see the signs?
What if standing up for a rapist and domestic abuser enlisted the same public scorn as standing up for ISIS?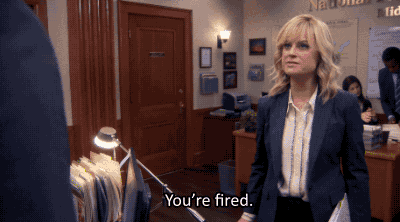 And when we did find them we didn't let them off with a warning.
We didn't chalk it up to "boys will be boys." We forced them to take intense educational classes. Until they really understood what they did and the effects of rape culture.

And then they had to beg for forgiveness from not only the person  they abused – because the survivor may never want to see them again. They had to beg forgiveness from a council of the victim's peers.
Maybe we could try it for Sexual Violence Awareness Month. Just to see what happens?*
*And in case you're wondering – this is satire. I do not endorse over policing and excessive monitoring.