Let me tell you something, Mother Nature does not think you're special.
She does not believe in American exceptionalism.
She does not have time for excuses.
She does not operate on forgiveness.
She has a Naughty and Nice list, and we're on the wrong side.
It's not that she means to be a stone-cold b***** about it, she is just not messing around on this. Nature is brutal. Only the fittest survive. Actions have consequences.
If we screw with the climate,
we will pay.
Political rhetoric, flashy smiles – these desperate 11th hour cookies and milk might be enough to sweeten up Santa, but the Earth is not assuaged by your desperate attempts.
One Grand romantic gesture might make for a great ending of a Christmas rom-com, but Mother Nature cannot be swept off her feet.
And if you still aren't convinced that I'm talking about YOU, check this:
You, yes you, are on Mother Nature's naughty list.
I'm not saying this to shame you (well, I am a little), because shame doesn't help. I think we tend to react in three unhelpful ways to the stark reality of our climate situation: we expect a magical deliverance from Jesus,
or a handful of posturing politicians in Paris to swoop in and make everything better.
Or we quietly slink away, hoping that maybe, just maybe… we didn't fuck it up as bad as we thought, and that if we say we'll do better next time, things will work out like they always do.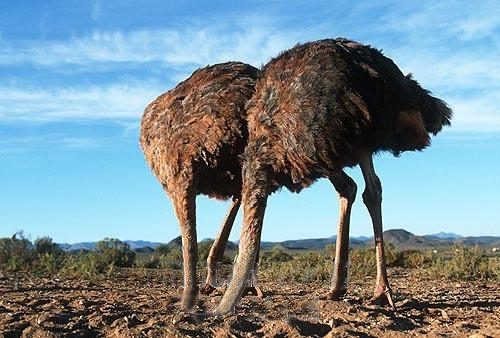 What we need is an about-face. A reckoning the likes of which we are unaccustomed to. We need to stand up and say, This is a problem. It's my fault. And I'm going to bust my ass to do better.
Luckily, New Years is right around the corner, and you have the opportunity to take bold steps towards taking responsibility and taking action to give Mother Earth the respect she deserves.
Mother Nature doesn't want your small, wimpy promises.
Don't say that you're going to print everything double sided or recycle all of your plastic water bottles. If you're stuck on ideas, try some of these.
Like, none. Not at the movie theater, not at the sporting event. Not from the 24 pack you bought at Costco. Not at the party where it's handed to you. (As someone who hasn't had a bottle of water in eight years, I can tell you this is possible.) Exception: if you are traveling to a country where the water is a danger to your health, you may serve yourself with pre-packaged water.
Take no bags. I mean it. NO BAGS.
No " I bought the reusable one but I left it on the kitchen table/in my car/whatever." I mean, too bad so sad. Walk out of Target with your arms bursting and consider your consumption. Put it all back in your cart and unload it into your car from there. It'll only take a couple of trips to remember your bags AND be more mindful of how much you're buying. (Also, when deciding between two options for a product, always buy the one with LESS packaging.)
DO NOT DRIVE one day a week. Carpool, walk, bike, figure your shit out and lock the keys away.
Go meatless one day a week.

(If you're already on the Meatless Monday bandwagon, add another day.) Agriculture is a huge culprit in our use of resources, and anything you can do to put a dent in the factory farm culture will make a difference.
Wash all of your clothes in COLD WATER.
They'll be fine and you won't notice a difference. But your planet and your energy use will. (This one is kind of lame, so go ahead and change some lightbulbs while you're at it.)
For the love of the planet, stop throwing organic material into plastic-hermetically sealed landfills. Figure out how to compost and actually do it.

STOP BUYING PLASTIC GIFTS for people and plant trees instead.
(Yes, you have reached full on tree-hugger status at this point, but their grandchildren will thank you.)
But don't stop there. Out-do me. Be bigger. Be bolder. Be braver.
Because the last thing Mother Nature needs is another bullshitter making some deathbed contrition, hoping for one last chance at salvation.
It's not coming. Nothing is going to change until you do.